Meet Zoreena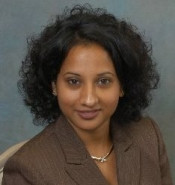 Licensed Real Estate Salesperson
718-268-8868
347-545-6588
718-268-0897
68-56 Groton St.
Forest Hills
,
NY
11375

Download vCard
Zoreena Hakim Biography
Language Spoken: English
Zoreena Hakim, is a Lic. Real Estate Salesperson at Exit KingdomRealty in Forest Hills, New York. She reside at Richmond Hill, Queens over 27 years and very excited to serve in the NYC boroughs and Long Island.
Prior to working in real estate, Zoreena Hakim came from the Banking Industry for 7 years, specializing in client associate, customer service and supervised bank tellers. She has successfully established her Associate Degree in Business Management - Marketing at Queens Borough Community College.
Zoreena Hakim's tremendous success in real estate is based on the simple yet vital premise of giving clients the utmost in personal attention, quality service and hard work. As a result, nearly 90 percent of all her business comes from enthusiastic referrals from satisfied clients.
Complementing the superior service Zoreena provides is a deep focus on nurturing relationships built on trust, and a genuine dedication to make people feel comfortable throughout every part of a sales transaction. She's a straight shooter who puts Loyalty, Honesty and Integrity ahead of all else in her dealings, whether pricing home or presenting all the benefits and flaws of a property. Her extensive knowledge and sound guidance infuse strong feelings of respect and confidence in the loyal buyers and sellers who continually use Zoreena for their growing or changing real estate needs.
No matter where the property location is or how complex the deal, Zoreena strive to assure her full concentration for every customer and client. Her devotion and efforts is to bring about the best results possible for people's unique residential needs.
Her goals is to listen to her clients to make sure she understand what's important to them and help find a home that is suitable to their needs. Together she believed they will achieve the American dream of home ownership.
Zoreena plan to utilize all her skills with the most update technologies, and continue to take other training at Exit Kingdom Realty to help built her real estate career.
Other than Real Estate, she likes to do one of many things which is playing Volley Ball, Bowling, Health Fitness, Jogging, Jet Ski, Fishing, Traveling, Miniature Golf. She's pet friendly too.
Any help with Real Estate needs, Zoreena can be reach at, 347-545-6588 or by email at: Zoreenahakim@gmail.com.